Polyarthritis treatment curing through stem cells
Polyarthritis is the type of arthritis when many joints are involved - more than 5, in particular.
Polyarthritis can be of three types:
osteoarthritis,
septic arthritis,
rheumatoid arthritis.
Who is affected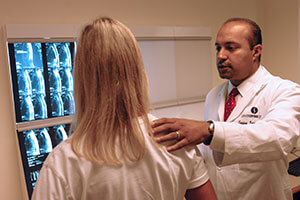 The person of any age can be affected and though the causes can be diverse this is for the most part an auto-immune disorder. I can also be caused by Ross River virus. The mosquitoes can be the carriers of it.
Symptoms of Polyarthritis 
Symptoms of Polyarthritis:
Swelling
Pain
Restricted movement in the joints
There can be warmth in the joints, but it is different for each particular case
Treatment of Polyarthritis
Treatment of arthritis depends upon the symptoms experienced. The main concern of the patient as a rule is reduction of pain. Therefore pain relievers are the basic drugs that are taken. The doctor appoints physiotherapy too.
Everything is done to remove the pressure from the joints. Sometimes one should lose weight for it. The condition considerably affects the lifestyle of the person. Glucosamine supplements are advised for polyarthritis patients, but doctor should study exhibited symptoms first.
Stem cell treatment for Polyarthritis
Stem cell therapy can become a cure for patients suffering from different types of arthritis. Injection of stem cells entails regenerative procedure of cartilage that leads to faster enhancement comparing to other treatments. The treatment of different forms of arthritis are successfully performed in Ukrainian clinic UCTC, where professor Smikodub practices for over a decade. Stem cells have unlimited potential in treatment of oligo-, mono – and polyarthritis. This is a fact that is acknowledged by specialists all over the world, but rare clinic has doctors with enough knowledge and experience to practice it. In UCTC you will find what you need to be saved from pain caused by this condition.